UNG SGA Holds First-ever Presidential Debate
It's time to go vote! The University of North Georgia Student Government Association elections are open. SGA has four candidates running for president, and held its first-ever debate on Wednesday, March 29. The debate gave each of the candidates the opportunity to voice their position on issues that they may face, should they be elected.
Spectators of the debate included Director of Student Leadership, Mallory Rodriguez, along with eight students and several family members of the candidates. Spectators heard from three of the four candidates for SGA president, junior history major and cadet Carey "Ware" Edmondson, junior film major Christopher Hale, and freshman strategic and security studies major Diana Ivleva. Junior marketing major Emma Mitchell is also running but was not at the debate. Mitchell did not respond to emails for an interview.
Senior psychology major and current SGA President, Anna Møller, mediated the debate. Each candidate had timed opportunities to answer questions from Møller on topics like changing SGA's reputation and encouraging more diversity and inclusivity on campus. Spectators also were given an opportunity to ask questions at the end of the debate.
Voting opened Monday, but Møller says, "Although there may also have been benefits of doing it last week or on Monday, this was the best time for us this year, as this is the first time we have ever done a presidential debate before. We want to increase conversation, and with the high likelihood of a runoff, since one candidate has to receive more than 50% of votes, there is a real chance that everyone will get a chance to vote again next week. This, therefore, provides a chance for people to keep following what happens with the president's position."
Here's a look at what each candidate had to say.
Carey "Ware" Edmondson "Students first, always."
Edmondson is a cadet on the Dahlonega campus who has served as the Dahlonega campus senator, chairman of communications. He has additional leadership experience through involvement in founding the Omicron Delta Kappa Honors Society of Leadership, founding the Pi Kappa Alpha fraternity and leadership in the Corps of Cadets. Edmondson says his three main focuses are to promote and defend the interests of fairness and openness when it comes to the finances of SGA and the largest student organizations on campus, increase representation and fair treatment of the Corps of Cadets on a university-wide scale and to share SGA's actions and achievements.
Edmondson's final statement was, "I want to add that I plan to focus on getting more representation for the Corps of Cadets. We are the one student group that makes the university unique, we are a senior military college, and yet cadet time is wasted on useless formations … We need to establish more representation for cadet interests because we are 700 cadets strong, and yet, most cadets feel as though they have no voice whatsoever. We feel like we are in an entirely separate world when we really are not."
Edmondson says he also plans to donate the entirety of his $750 stipend to North Georgia Cadet Association to help the alumni of the corps and to the local Dahlonega Gold Museum.
Christopher Hale "Unity to prosper."
Hale is a film major on the Gainesville campus with previous involvement in SGA, holding the position of university college senator, where he "advocates for interdisciplinary studies and help[s] students find tutors and academic success coaches while also working with our on-campus safety, our political organizations from both Republicans and Democrats, building networks for film and theatre students, and advocating for physical and mental health through working with our student health counselors." Hale says his three main focuses would be those same themes: on-campus safety, networking for film and theatre students, and advocating for physical and mental health for our students and faculty.
Hale's final statement in the debate was, "I just want to add a thank you note. How we had this professional debate and had this experience, I'm just looking forward to this next administration, whoever may be leading it, because I feel we are on the right mark heading towards it."
Diana Ivleva "Connection, school spirit."
Ivleva is a freshman who serves in the position of SGA's finance chair at the Gainesville campus. She says her three main focuses are to always be on top of the job duties, creating a survey to assess and increase awareness about SGA, and increase student involvement, raise morale and create more traditions on each of the campuses.
In her final statement, Ivleva said, "One of my ideas for next year would be free lunches for students, 'free food Friday,' which is what some of the students came up with when we asked them during our survey … I decided to add a little feature to that, making an open microphone so that students can come up to the mic and voice their opinions and concerns and make it a safe environment to share with your peers about problems or experiences. At least once a month, I think it would be a great idea to do."
For additional information on each of the presidential candidates, below are profiles they created for the ballots.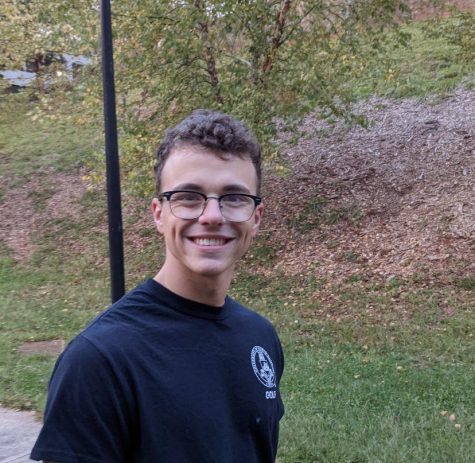 Carey "Ware" Edmondson
Junior (Dahlonega campus) – cadet, history major
"Since coming to UNG, I have been deeply involved with and passionate about the student body and making sure every organization plays fair and on the level. I have experience leading or creating multiple organizations, including reviving the National Leadership Honor Society of Omicron Delta Kappa from scratch, serving as both a Senator and Chairman on Student Government, being a Founding Father of Pi Kappa Alpha, and multiple positions held within the Corps of Cadets. I have been a spirited and outspoken defendant of underrepresented groups on campus and have defended the interests of the rules and bylaws of SGA against larger, more money-hungry groups that would subvert them.
Goals as President if elected would be: 1. I will promote and defend the interests of fairness and openness when it comes to the finances of SGA and the largest student organizations on campus. 2. I will increase representation and fair treatment of the Corps of Cadets on a university-wide scale. The institution that wins glory for the school and makes us stand out should not be used as a rent-a-crowd for events for no good reason. 3. I will disseminate, on the widest scale possible, the actions and achievements of the Student Government Association. I do not want us regarded as a rubber stamp any longer and I want the student body as a whole knowing exactly where their money is headed to and what exactly their reps are doing."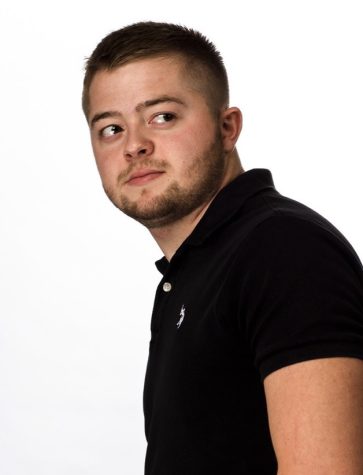 Christopher Hale
Junior (Gainesville campus) – film major
"My name is Christopher Hale and I reside on the Gainesville Campus. My major is Film and Digital Media as my top specialties are writing screenplays to make into films and acting in front of the camera for films and commercials. I am a member of the National Society of Leadership and Success (NSLS) and currently serving as the University College Senator for SGA where my job is to advocate for interdisciplinary studies and help students find tutors and academic success coaches while also working with our on-campus safety, our political organizations from both Republicans and Democrats, building networks for film and theater students, and advocating for physical and mental health through working with our student health counselors. During my free time, I enjoy working out, watching movies, attending football games, and doing outdoor activities, such as fishing. As a native of Gainesville, I came to UNG as a transfer student from LaGrange College where I played college football and majored in theater before an injury occurred, leading me to come back home. One of my deepest passions is politics which is why I decided to join SGA in Fall of 2022 with my motto standing as "Unity Prospers" and will continue into the Presidency where my intentions are to continue preserving unity within the five campuses by meeting with our students and faculty and spreading the meaning of what we do as a student government to gain more student involvement where my decisions will be based on making sure that I am benefiting the community rather than just performing a government role. Hit me up with anything, especially if you ever need a workout partner or a movie recommendation because I'm your guy for that!
If elected President, my three goals would be: On-Campus Safety, Networking for Film and Theater Students, and Advocating for Physical and Mental Health for our Student and Faculty Body; I think these are the building blocks to having a success and safe college experience while this position also benefits my major and this will potentially bring more students to our SGA meetings to increase our student involvement."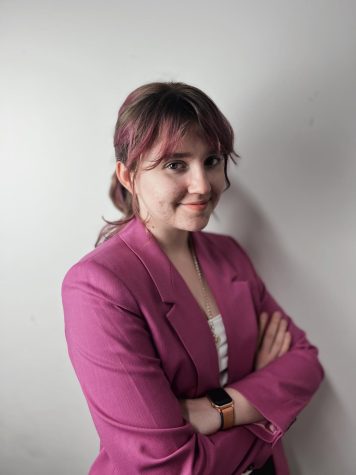 Diana Ivleva
Freshman (Gainesville campus) – strategic and security studies major with intelligence concentration, minor in linguistics
"I have experience in leading a team. I love community and love being active and involved in many areas where I think our University can improve. I am not afraid of public speaking, making tough decisions and having responsibilities. Being a first year student I already learned a lot about UNG and want to make surveys and ask students about their experiences and use their concerns as my plan for change in our Nighthawks community.
If elected, my goals would be: First things first, I will look over my responsibilities and make sure to always be on top of my job's duties. the very next thing I was planning on doing was creating a survey to spread awareness about SGA and look at our current popularity in the University and how well does the Student Body know us. I am planning on working closely with other Organizations on building connections with the student body through the news center of UNG Vanguard and Nighthawks Ent. in order to increase the student involvement and bring awareness to our purpose and services for students. I have a strong desire in getting to know bylaws better and looking at the old-fashioned ways that we can change. However I want to increase traditions in UNG and closely participate in our UNG-wide boulder project."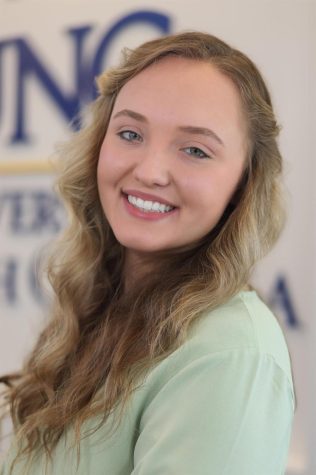 Emma Mitchell
Junior (Blue Ridge campus) – marketing major
Emma Mitchell is currently a sophomore on the Blue Ridge Campus. She is running for Student Government Association President for the 2023-24 academic year. Emma served and is still serving as Blue Ridge Campus SGA Vice President during the 2022-23 academic year. This year, she helped finalize hammock village plans, established annual and semi-annual events such as the Blue Ridge Bocce Ball Tournament, and brought community outreach opportunities to students on campus, like the prom dress drive. She strives, through her leadership, to bring students together while also providing opportunities for students to help in the local community.
"If I am elected to hold the SGA President position, there are three main initiatives I hope to pursue. I believe SGA can change the student dynamic on campus by encouraging student-to-student connection, student-to-SGA/University connection, and student-to-community connection. First, I strive to bolden student-to-student connections and create spaces that allow students to get to know each other. When I began participating in SGA, I met many fantastic students with diverse backgrounds and different strengths to offer. I hope to create opportunities for students to meet people they wouldn't normally meet and make connections that will long outlast college. College is building the next generation of leaders, and I believe it's important for those leaders to be connected. SGA is a fantastic way to build those connections, and I want to cultivate that atmosphere. Second, I want to emphasize the student-to-SGA/University Connection. It's common for students to be unsure of events SGA creates, and I think it's key to bridge those gaps. By further utilizing social media, physical advertisement, tabling, and by-mouth communication, I believe involvement will improve, and the student-to-SGA leadership gap can be better spanned. Third, I hope to highlight the importance of student-to-community connections. For people to be compassionate leaders, they should become involved in the community. On the Blue Ridge Campus, we have organized a prom dress drive and have a food drive event slated for the beginning of April. We have received positive feedback from students saying they were glad SGA provided significant yet manageable opportunities to reach the community. By bringing these three initiatives to the forefront, I believe SGA can help cultivate a healthier, more unified student body."
For additional information on voting, please refer to the links listed below:
Leave a Comment
Your donation will support the student journalists of University of North Georgia. Your contribution will allow us to purchase equipment and cover our annual website hosting costs.
About the Contributor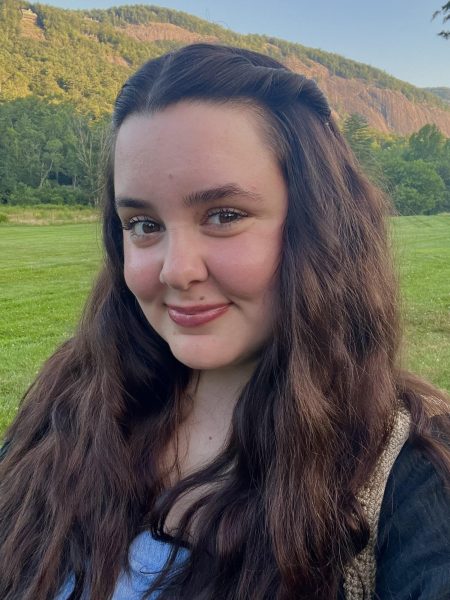 Olivia Prevette, Staff Writer


Hey everyone! My name is Olivia, I am 23 years old and currently getting my bachelors at UNG. I am an English writing and publication major with...